Meet Your Offshore Destin Fishing Captains
Reel Chill Charters has been offering exciting fishing trips for over 30 years, nearly the last decade of that time on the Gulf of Mexico out of Destin, Florida. Guests aboard the Reel Chill will cruise with the industry's finest finest guides and seasoned captains –  with more than 30 years of open ocean experience.
Experience some of the most spectacular Destin sunrises and sunsets through Reel Chill's 360-degree viewing windows and fish with us for the experience of a lifetime!
Meet Captain Troy Birchfield
Meet USCG Licensed Captain Troy Birchfield. Although born in Michigan, where he met his wife of 38 years, the couple  relocated to Florida full time in the 1990s.
Capt. Troy opened his first guide service in Crystal River in 1996 running trips to Tampa and the Florida Keys, with his wife Suzanne working as his first mate.
Moving to Destin in 2016 the couple purchased the "Reel Chill" in 2016. At this time Suzanne obtained her Master Captain Credentials, and now works as a back up captain on extended voyages and loves to work the deck with children and those unexperienced anglers.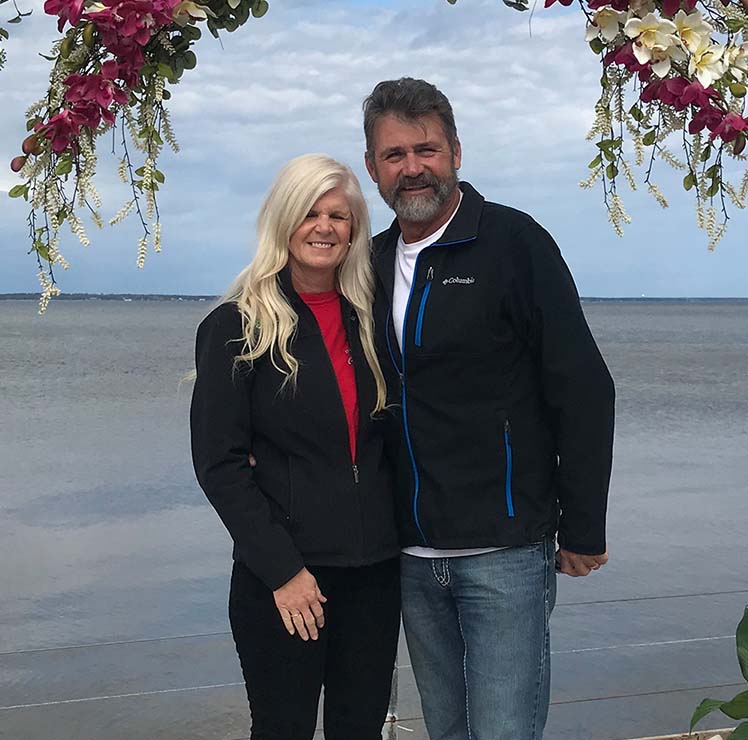 Meet Captain Suzanne Birchfield
A licensed Master Captain, Capt. Suzanne works as a back up captain on extended voyages and loves to work the deck with our guests – especially children and those less experienced anglers that require patience and assistance learning the ropes.
Capt. Suzanne says, "We enjoy teaching newcomers different fishing techniques and seeing their delighted faces when they catch their first fish and will stop at nothing to make sure you get what you want!"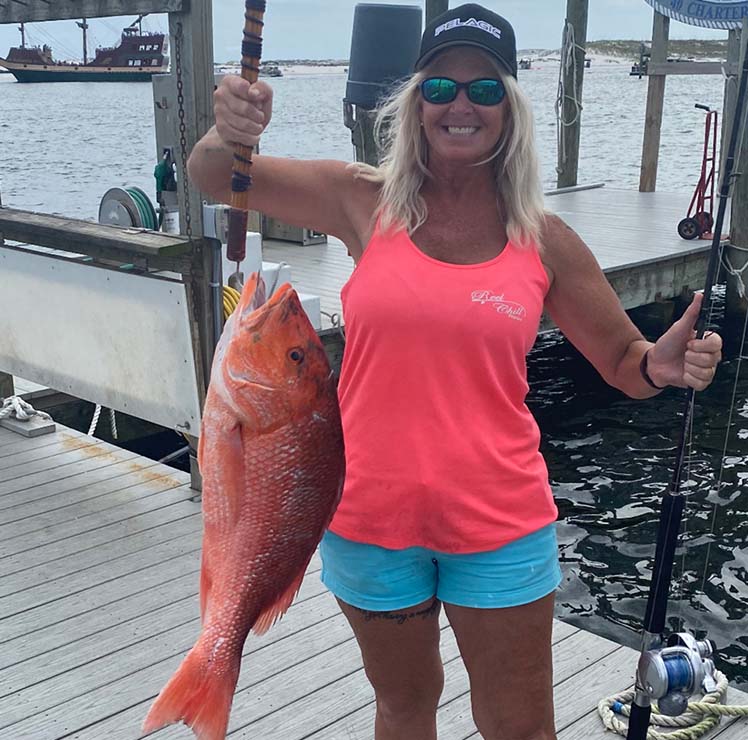 A Bit About the "Reel Chill"
The name of the boat, "Reel Chill" says it all! On this charter boat you will not hear foul words between captain and crew – this boat is a "stress-free zone" and is 100% focused on creating special memories and fun times for our guests!
Reel Chill Charters will make everyone feel like expert anglers, reeling in huge game fish such as wahoo, king mackerel, cobia, mahi mahi and more!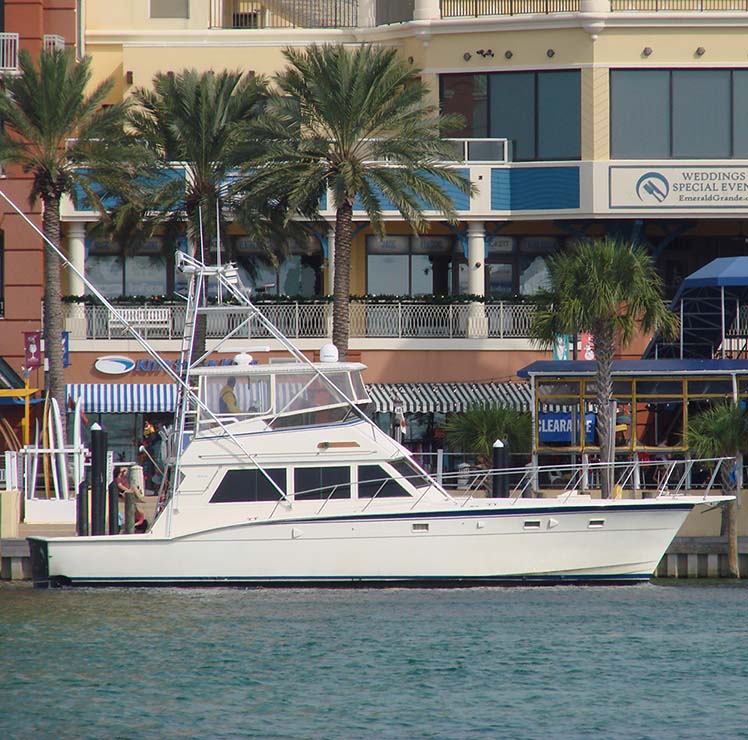 Testimonials from Our Guests
We booked three charters, during two separate trips to Destin. Captain Troy, Suzanne and Marcus are amazing & absolutely wonderful people in my opinion.
The boat has great accommodations, it's roomy, comfortable & super clean. Captain Troy & Suzanne and Marcus are so knowledgeable & personable …totally awesome group! Marcus has the patience of a saint …. trust me, he fixed my reel more than once on my first day out…. gave me a bucket and a blanket on my second , when the sea didn't agree & then the third time was a charm. Btw , we were traveling with a 6 yr old & she loved every minute of the day & considers all her bff's. The fishing was great , we killed it!
Me and my husband have fished with Captain Troy twice now and I'd say we certainly owe loyalty to him. He is super nice and very knowledgeable. Same to be said about his deckhand, Marcus! The boat, Reel Chill, is very spacious and always clean. My first time deep sea fishing was October 2019 and I wasn't familiar with how it would all go. Both Troy and Marcus made me feel so assured and safe and welcomed. I just don't think I could have done it on any other charter boat. The price you pay is so worth it. You will have the time of your life!